LONGEST FULL ATTENDANCE BY SIBLINGS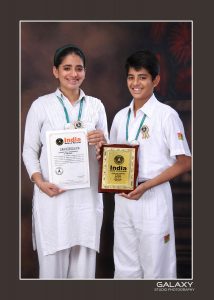 To maintain regularity and punctuality in job is a great achievement of life. No matter how good you are in study, but this practice will help you keeping work-life balance and work-life coexistence in future. It will also make you more confident and stress free.  
Minal Chawla (born on November 27, 2000) and Jasper Chawla (born on October 18, 2004), Ludhiana, Punjab, both brother & Sister have  maintained 100% Attendance as a student for 14 & 10 Consecutive Academic Years (2004 – 2017) & (2008 – 2017)  in  the  Same School (Delhi Public School, Ludhiana).