LARGEST COLLECTION OF INDIAN CLASSICAL MUSIC RECORDINGS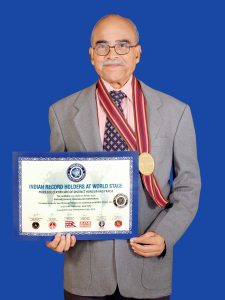 A hobby is a regular activity which is done generally for enjoyment during leisure time. But when this hobby changes in the form of passion, it creates a great record as Parameshwar Mangalam Hariharan  proved through his collection.   
Parameshwar Mangalam Hariharan (born  on July 4, 1945) of Trichur, Kerala, has the Largest collection of Indian Classical Music recordings (23,080) including Hindustani (North Indian) and Carnatic (South Indian) both, as on October 9, 2017.