L and T's Record-Breaking Achievements on Ghaziabad-Aligarh Expressway
L&T Construction has created history with not one, but two remarkable records with India Book of Records, on the Ghaziabad to Aligarh section of NH 34 in Uttar Pradesh.
Road Transport and Highways Minister Nitin Gadkari extended his congratulations to Cube Highways, L&T, and Ghaziabad-Aligarh Expressway Pvt Ltd (GAEPL) for their outstanding accomplishment. Gadkari emphasized the government's commitment to exceptional mobility and world-class highways while embracing sustainable practices.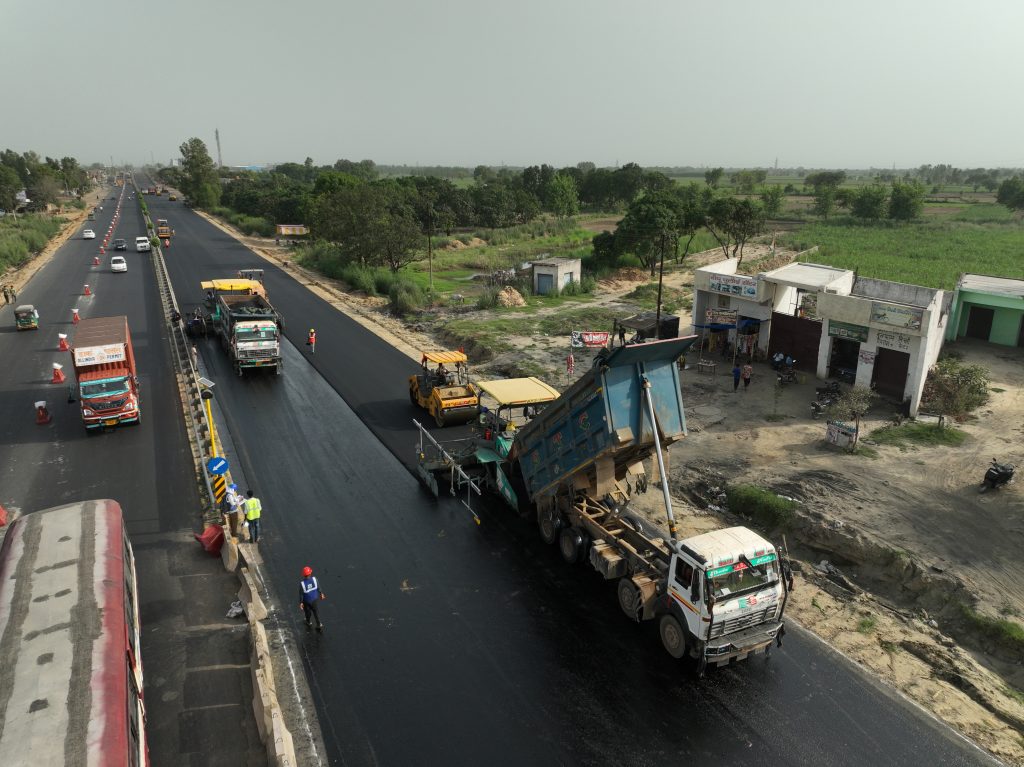 The record breaking acheivents were, the highest quantity of Bituminous Concrete ever laid, a staggering 51,896 Metric Tons, in just 100 hours and the longest length of Flexible Pavement ever constructed, an astounding 112.5 Lane Kms, completed within the same impressive timeframe.
These achievements highlight the dedication and ingenuity of India's road infrastructure industry.
The construction project utilized Cold Central Plant Recycling (CCPR) technology, reducing the consumption of virgin materials and minimizing fuel consumption and greenhouse gas emissions. L&T Construction's expertise and collaboration with Cube Highways resulted in a groundbreaking achievement registered in the India Book of Records.
The construction of expressways in Uttar Pradesh, including the Ghaziabad-Aligarh section, is part of the Bharatmala Pariyojana project, aimed at strengthening the state's road network and promoting economic growth.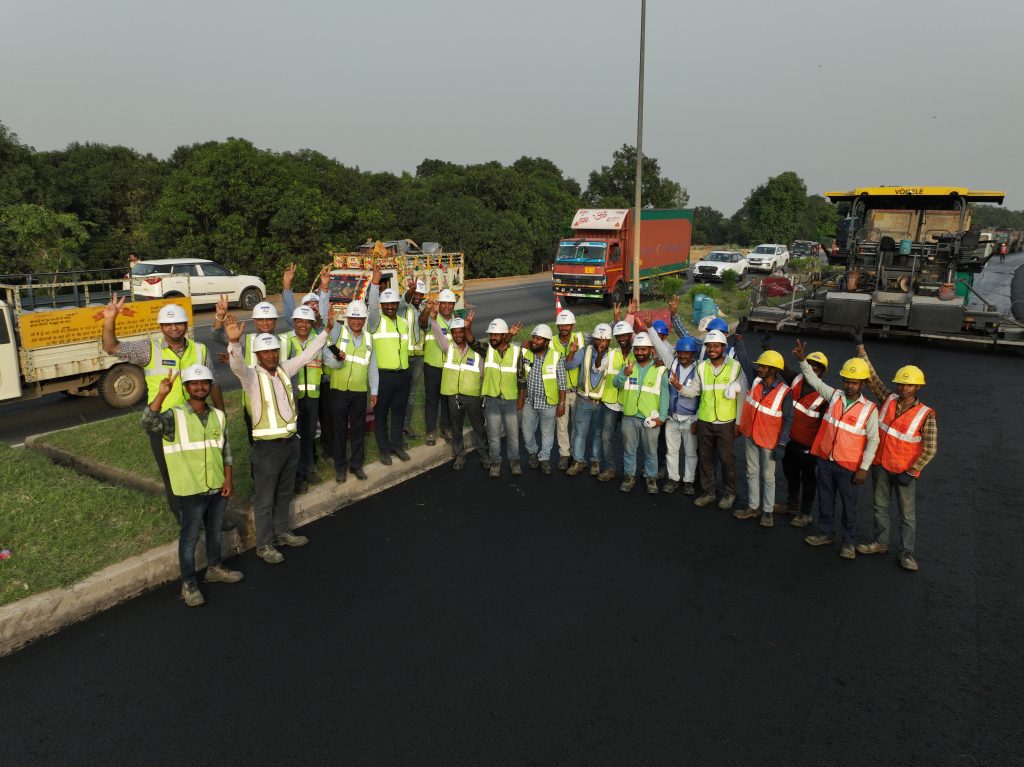 This significant development in road connectivity between Ghaziabad and Aligarh will enhance trade, tourism, and economic growth in the region. The Ghaziabad-Aligarh Expressway serves as a vital transportation link, connecting densely populated areas, industrial zones, agricultural regions, and educational institutions.
The successful completion of this project exemplifies the collaboration between the government, workforce, and private sector, demonstrating what can be accomplished with dedication and modern methods.