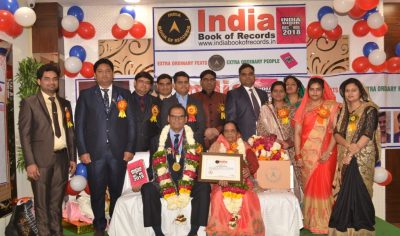 Education is the real beauty of human beings which magnify our internal and external personality. Education, itself, shows the difference between human beings and animals. It is the most powerful instrument which can be used not only to change an individual but to whole world also. One educated person is sufficient to reform his future generation and get provided highly social status to his previous generation.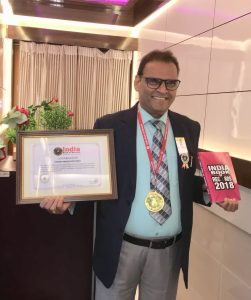 The family of Dr. Bhagwan Singh, Ayurved Acharya (born on February 12, 1951) from Mathura is amongst the highly educated family in the society. As for 13 members in his family are either Ayurvedic physicians, Homeopathic physicians, Dentist and Ph.D. holders as on September 19, 2018.
The Name of 13 Doctors are
Dr Bhagwan Singh
Dr.Ashok Kumar (Medical officer)
Dr.Usha Rani. ( Medical officer)
Dr.Vinod Kumar (Ex.Medical officer)
Dr.Subhashkumar
Dr.Mahesh Kumar (Medical officer)
Dr.Manisha Gautam (ex.Medical officer)
Dr.Sanjeev Kumar (Asst.proffesor)
Dr.Anita Singh (Asst.proffesor)
Dr.Manoj Kumar
Dr.Pratibha Kain
Dr.Vinay Kumar
Dr.Renu Kumari (dental surgeon) Note: Dr.Bhagwan Singh have 7 child in which 6 sons and one daughter.all of them ( 7) are Doctors in different speciality and serving humanity accordingly.