MOST EXCLUSIVE COLLECTION OF AUTOGRAPHS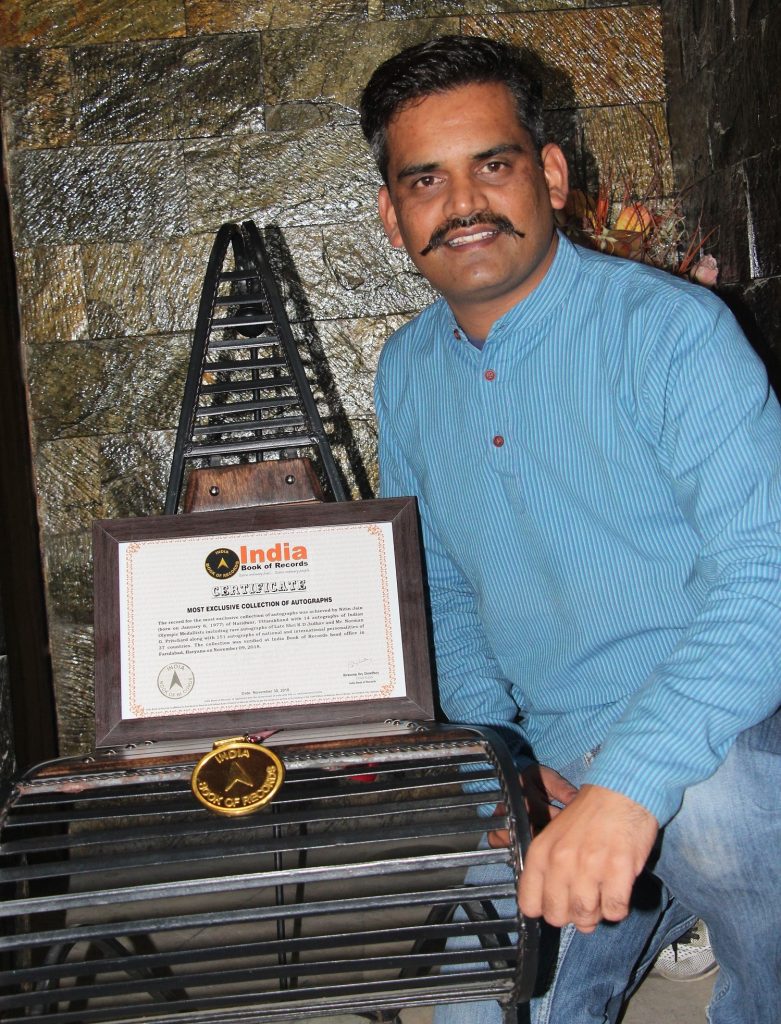 There are some persons in this world who are knownfor his unique creativity. They use their spare time in such a way that anormal man even can't think about it. For a laborious or a genius personnothing is impossible. It seems that some special achievements have been madeonly for some special persons.
The record for the most exclusive collection of autographswas achieved by Nitin Jain (born on January 6, 1977) of Haridwar, Uttarakhandwith 14 autographs of Indian Olympic Medallists including rare autographs ofLate Shri K.D Jadhav and Mr. Norman G. Pritchard along with 151 autographs ofnational and international personalities of 37 countries. The collection wasverified at India Book of Records head office in Faridabad, Haryana on November09, 2018.