Pradhan Mantri Rashtriya Bal Puraskar 2022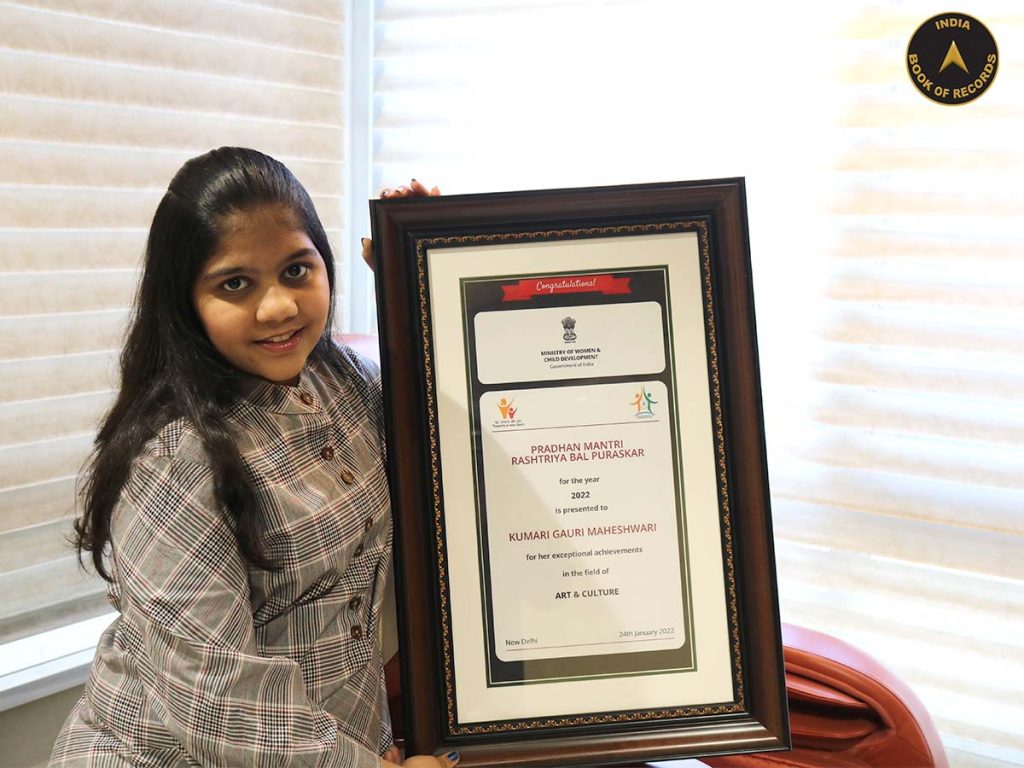 India Book of Records congratulates our esteemed record holder Gauri Maheshwari for receiving the prestigious Pradhan Mantri Rastriya Bal Parashar 2022 for her calligraphy skills.
Gauri Maheshwari is a 12-year-old calligraphy coach from Ajmer, who has mastered more than 100 styles of calligraphy and hand lettering and coached more than100 online students of all age groups.
Pradhan Mantri Rashtriya Bal Puraskar, formally known as 'National Child Award', is awarded by the Government of India, to children with exceptional abilities and outstanding accomplishments. It is India's Highest Civilian Honour bestowed upon exceptional achievers below the age of 18 and carries a cash reward of INR.1,00,000/-.
Pradhan Mantri Rashtriya Bal Puraskar (PMRBP) for the year 2022 has been conferred to 29 children. These winners include 15 Boys and 14 Girls, belonging to 21 States and UTs.