FIRST WOMAN SNAKE RESCUER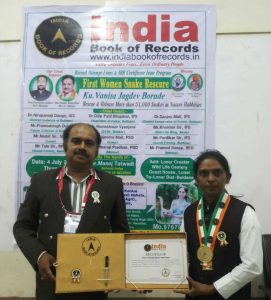 Some persons are habitual to play with risk, they don't care their lives. When they work with positive thought, they become very useful for our society. No doubt, such types of persons are real heroes and rare examples of our society.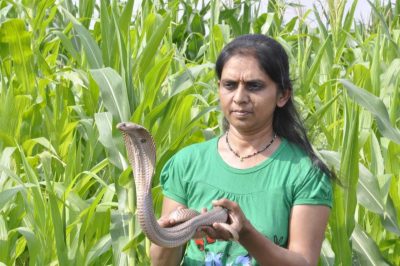 The record for being the first woman snake rescuer was set by Vanita Borade (born on May 25, 1975) of Buldhana, Maharashtra, famously known as 'Snake Friend'.  Her courage and affection for the reptile has made her rescue and safely release a total of 51,000 snakes in their natural habitat. The Maharashtra State Forest Department was duly informed about the rescue and release activity of all these snakes, as confirmed on July 4, 2019.