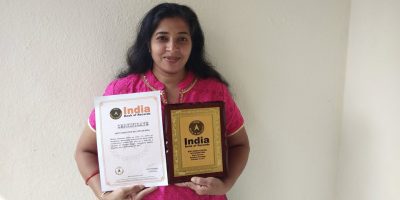 Meena Ganesan (born on June 17, 1977) of Bengaluru, Karnataka achieved the Most (739) consecutive tennis ball hits against wall by a racquet at Bangur Nagar, Goregaon (west), Mumbai, on November 27, 2017.
A mother competes all hardships in giving birth and for the rest of the life of an individual 
Competition has no place when it comes to a mother-son relationship.
It is mostly the former, who just wants to take part in her son's activity.
As her ode, love, care towards her son.
Getting a chance this way to try and be part of her son's life academically, leisurely, emotionally, psychologically etc.