Chhatrapati Shivaji Maharaj Mosaic created by Rubik's Cubes
Chhatrapati Shivaji Maharaj, the glorious Maratha king who is venerated for his victories and bravery in numerous battles against the Mughals, was immortalized in a very colourful manner by a group of people in Maharashtra recently. They created a giant mosaic with the help of numerous Rubik's cubes. The mosaic portrait had the highest number of Rubik's cubes, to be precise more than 5000, thereby setting a record, which got a place in the India Book of Records.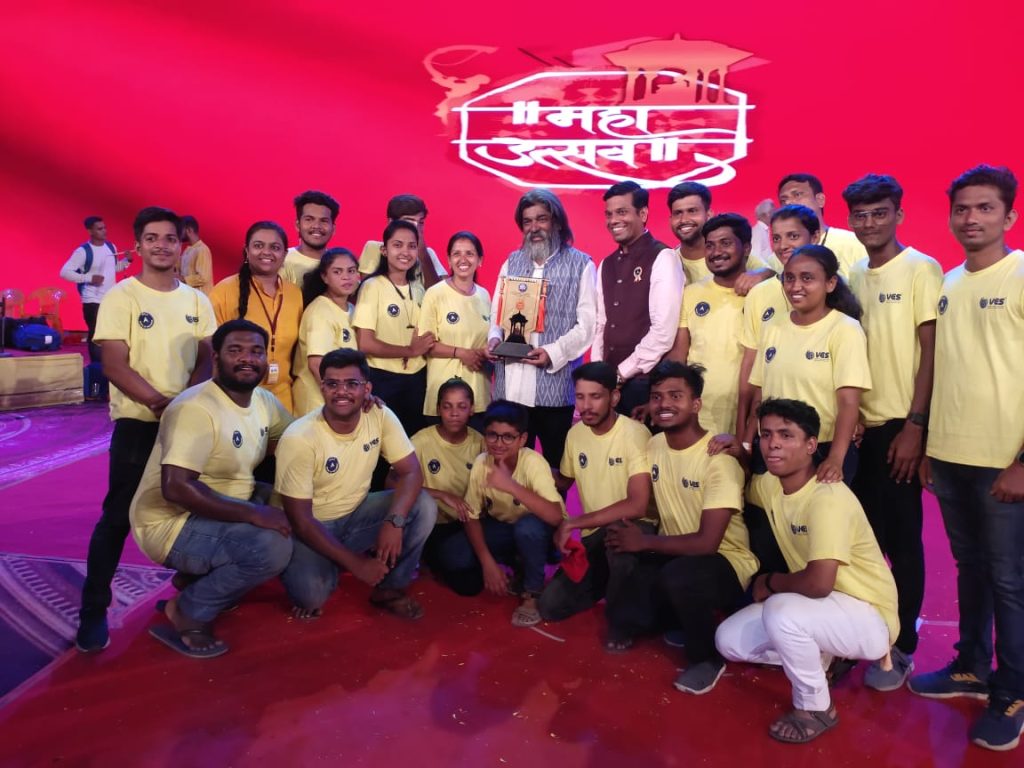 This record for making the largest mosaic portrait of Chhatrapati Shivaji Maharaj using Rubik's cubes mosaic measured 12 ft x 13 ft in size, using a total of 5023 Rubik's Cubes or say 5023 coloured squares. The students, who came from Pune, Nashik, Satara, Kolhapur, Badlapur, Navi Mumbai, Thane, and nearby villages from Karjat, took a single cube each and placed them at appropriate spots so that the collective result formed a huge portrait of Shivaji.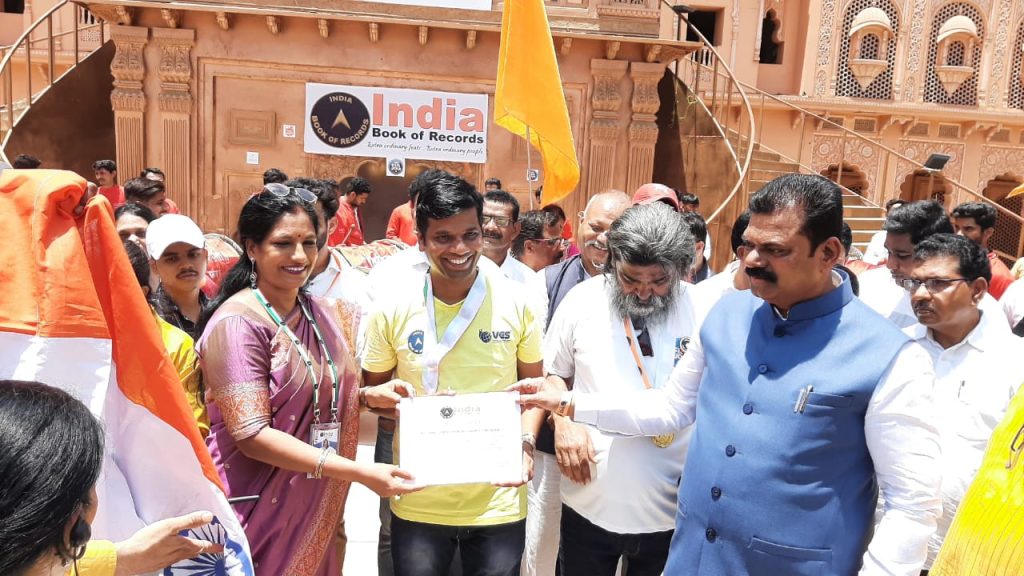 The Rubik's cube is a toy that enhances mental faculties and mathematical acumen. It is quite a popular toy, as well as one of the highest selling ones. It was invented in 1974 by Erno Rubik, a Hungarian architecture professor. Rubik created the Cube as a learning exercise to teach his students about 3-dimensional spaces. Little did he know his 'Magic Cube' (as he originally named it) would become one of the world's most famous puzzles of all time. The Rubik's Cube is revered as one of the most beloved toys of all time. Each year millions of Cubes are sold, solved, and shared among friends, families, and puzzle seekers alike.
This event was jointly organized by Nitin Chandrakant Desai, owner of ND's Film World Studio, and Ajay Darekar, founder-director of Versatile Educaare System, a Mumbai-based company that provides a Brain and Skill Development Program. The ND's Film World Studio is based in Karjat, and its founder, Mr. Desai is a noted art director and production designer of Indian cinema turned a film and television producer, most known for his work in Marathi and Hindi films. The Versatile Educaare System's Ajay Darekar has been awarded with the Best Teachers award. He is a mind and memory trainer and a DMIT counselor.
Mrs Vimal Soman, the brain behind this record-breaking activity, looks after the business development part of the Versatile Educaare System, one of the organizers of this record-breaking event. The concept of organizing such an event was the master plan of her imagination. Her motive behind setting this record was that the students should not just be aware of Chattrapati Shivaji Maharaj but spread awareness about Rubik's Cube through this mosaic art. The participating students were proud to participate in such a grand record-breaking event.