Biggest Menstrual Hygiene Awareness Campaign
Aayom Welfare Society, a non-government organization (NGO) from Fatehpur, Uttar Pradesh has set a record by running the largest awareness campaign for menstrual hygiene awareness in a single day in 28 states and 2 union territories of the country on the occasion of World Menstrual Hygiene Day on May 28, 2022. Not only this, the campaign was run by women volunteers at 56 locations in 12 regional languages. For this, a total of 123 events were held across the country. The campaign got the support of Big FM, due to which people kept joining in and eventually it turned out to be a grand event.
As part of the campaign, discussion sessions were conducted, taboos and myths were refuted, awareness was spread and families were encouraged to open up on this issue. Also, free biodegradable napkins were distributed to needy women. The members of the organization went to many villages, Anganwadi centers, schools, settlements, etc. across the country, wherein they conducted awareness campaigns related to sanitary napkins.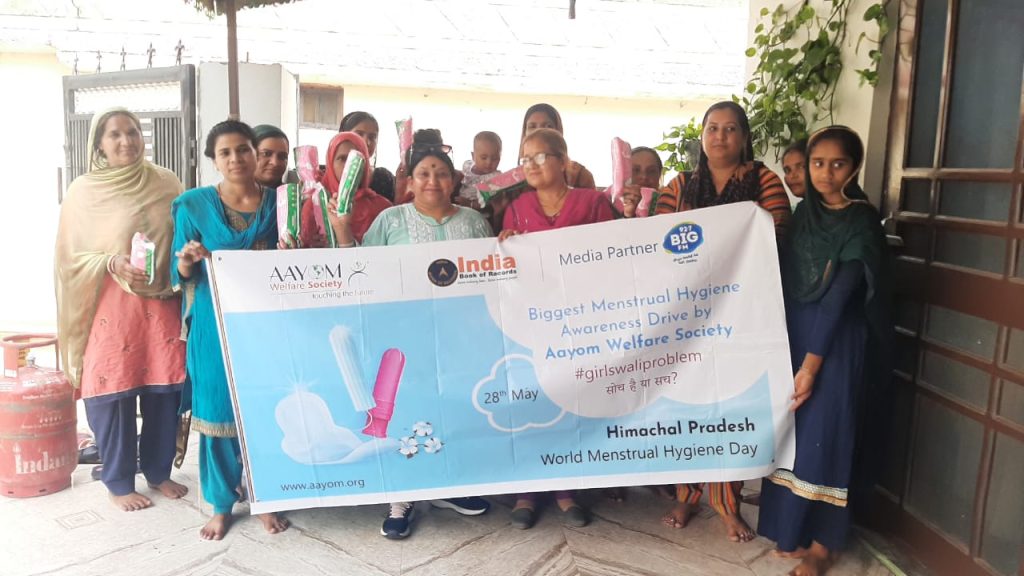 Prerrit Mansingh, Secretary of Aayom Welfare Society said that his organization conducts had already conducted campaigns, such as No to Drugs, Let's Read, Healing the Earth, Rebuilding Family Communication, Coping with Stress, Rebuilding Lives, Snap the Taboo, Need of the Hour, Rakshak Ki Raksha, Next Innings, Autism Speaks, Empowering Orphans, Untrashing the Planet and Rainwater Harvesting. It also ran a FACE campaign, where F stands for Food, A for Accommodation, C for Clothes and E stands for Education – which is an initiative to spread literacy.
The credit for declaring 100% literacy in Fatehpur district goes to Aayom Welfare Society. It works for the well-being of prisoners in jails and provides immediate assistance in case of natural calamities. Once the scorching heat made the organization distribute new slippers to 887 barefoot people. Aayom has not taken a single penny from the government so far. Its volunteers distributed over 4 lakh dry ration packets among the needy during the COVID pandemic. In the meantime, when it came to knowing that the government ration was not being given to the families without ration cards, then the legal process was initiated, as a result of which on May 7, 2020, the Supreme Court issued an order to provide ration to these people.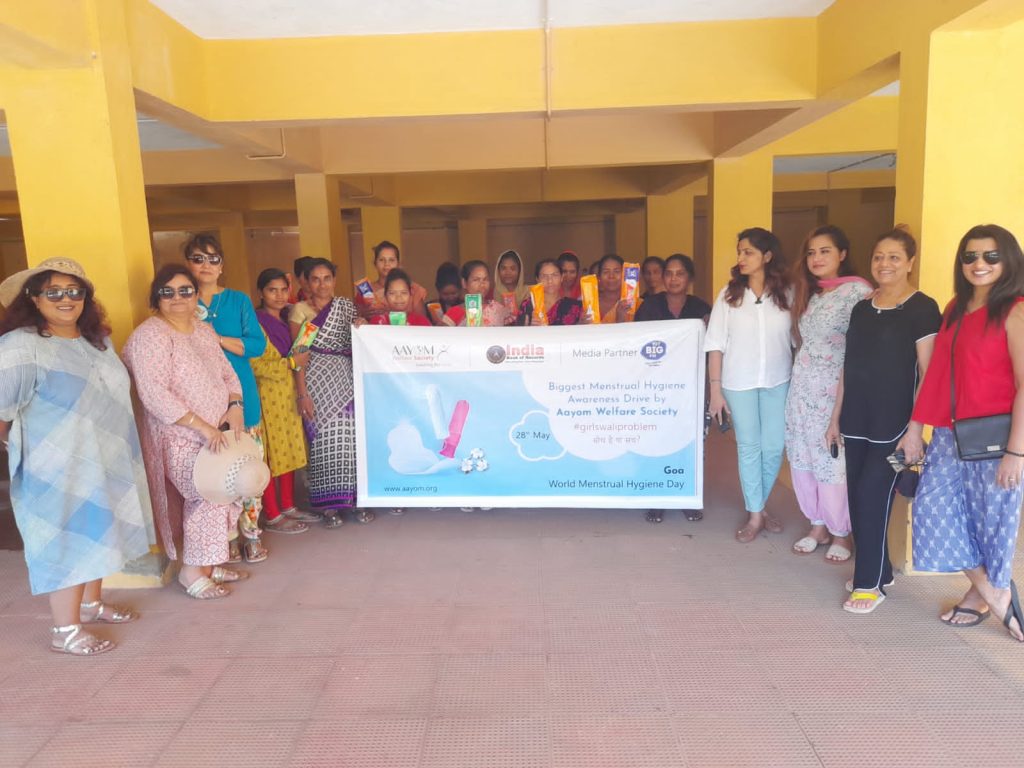 Prerrit said that his organization has been spreading awareness about sanitary napkins long before the release of the Padman movie. Poet Kumar Vishwas, Surendra Sharma, and actor Varun Sharma have also mentioned this. The organization performed street plays and spread awareness by hanging napkins on a tree in front of Noida's Sector 18 metro station. It campaigned against forcible colour application and molestation on Holi. In the district jail of Fatehpur, prisoners were trained to make masks, which were distributed to needy people. It also spread awareness about making and using cloth from banana fiber by setting up a stall at Greater Noida Expo.
At the conclusion of the campaign, a function was organized at Foster Home for Girls, Sector 104, Noida, where the founders of the organization – Mrs. Poonam Mansingh (President) and Mr. Sharat Mansingh (Treasurer-cum-Chairman) were honored by the India Book of Records. Apart from this, the volunteers of the organization were also given badges for their commendable contribution by the IBR team. Aayom Welfare Society is active in social welfare work for the last 16 years.