A PASSIONATE CYCLIST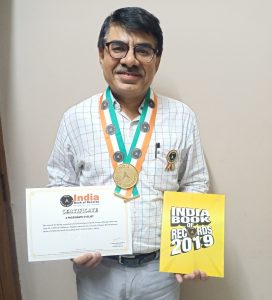 Passion is energy, passion is motivation, all great things come from passion and not position.
Dr. Pawan Dhingra of Ludhiana, Punjab has bagged the title of being a passionate cyclist with the India Book of Records. Having completed the set of rides called the Super Series within the calendar year won him the title of being a Super Randonneur. But his passion did not allow him to stop at that. He has completed as many as 15 rounds of the Super Series covering 1500 kms in each one of them between May 2017 and November 2018, thereby adding a feather to his hat.