Worldkings Awards 2018 witnessed integration of nations in the form of Chief Editors of Record Books of 8 nations and international delegates from 9 nations sharing the same dais.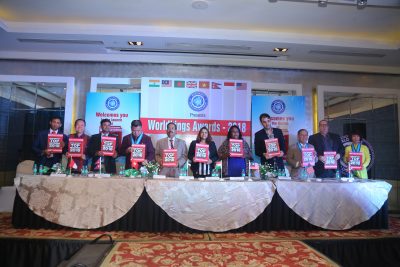 Worldkings Awards 2018 took a step from its side in the direction of integration of nations, by bringing Chief Editors of record books of 8 nations – Nepal, Bangladesh, Vietnam, Malaysia, Singapore, India, United Kingdom, Unites States of America, Indonesia on a single, common platform.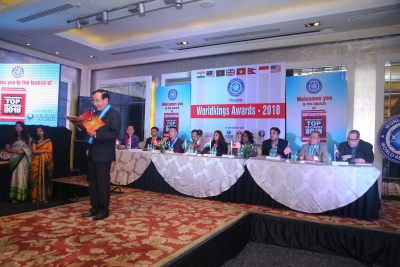 Dais for Worldkings Awards 2018 all decked up with flags of different countries kept in front of the seats, on the table, where Chief Editors of Record Books of 8 countries are supposed to sit.