WOMAN WITH SEVERAL AWARDS AND APPRECIATION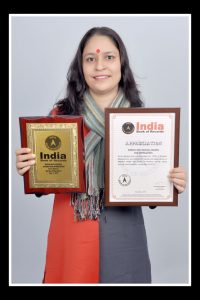 In this changing scenario, a man has unlimited opportunity to prove his multi-talent and can give a new look of his recognition. Of course, your multifaceted ability and passion for work make this impossible achievement possible.
Sarita Rathore (born on December 23, 1979) of Mumbai, Maharashtra, has attained 31 awards and appreciation in different fields like Crown of Society, Poetry, Essay writing, social work etc., as on July 14, 2017.