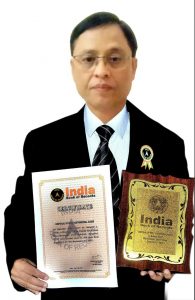 As we know that 'disposal' is the action or process of getting rid of something. As far as 'disposal of matrimonial' is concerned, it is curse for someone while on the other side it is boon for  someone. Obviously, there are  some  persons who help them in doing so.
Tej Bahadur Singh is one of  them.
Tej Bahadur Singh (born on January 1, 1958) of Lucknow, Uttar Pradesh, disposed, 4,717 matrimonial cases 
in 13months
 from August 17, 2015 to September 17, 2016.