AUTHORED MOST BOOKS WITH THEIR TITLES STARTING WITH KERALA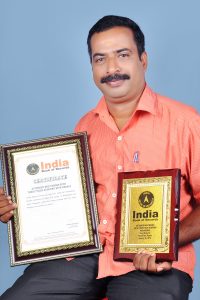 Writing a book is a tedious but knowledge based job for that a strong determination and dedication is essential. It is an art to depict the situation according to his thought and also a method of expression beautifully which can be done by very few persons.  
Vinod Kumar R (born on April 20, 1972) of Trivandrum, Kerala, authored the Most (17) books  in Malayalam and other languages, with their titles starting with the word Kerala, as on January 16, 2018.