A NOVELIST AT THE AGE OF 11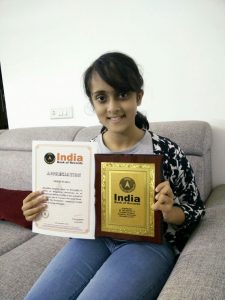 Your creativity and writing skill present the rare example before youths. Opportunity does not come always and never waits for tomorrow. Success comes to those who believe more in doing than in thinking.
Shraddha Aangiras (born on November 9, 2005) of Bangalore, Karnataka is an exceptional young novelist to pen a novel at the tender age of 11 years. The novel titled ' Kairos – The Perception'  comprises of 33,000 words covering 185 pages.