YOUNGEST TO RECOGNIZE DIFFERENT SPECIES OF DINOSAURS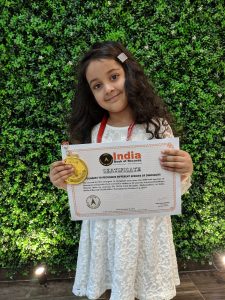 It is right, "Morning shows the day." That is, the beginning characteristics and talent of a child tell the complete story of his future. This is important thing that his dream and dream should be prioritized for his future plan. Apart from that proper guidance with love and affection should also be cared.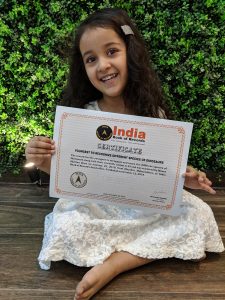 The record for the youngest to recognize and name the different species of Dinosaurs along with their scientific names was achieved by Meera Sharma (born on January 29, 2015) from Mumbai, Maharashtra. The number of species recognized was 29, at India Book of Record's head office, Faridabad on October 12, 2018.