YOUNGEST TO RECITE SHLOKAS OF BHAGAVAD GITA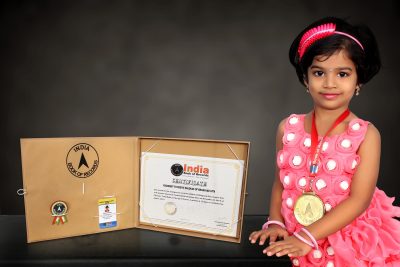 42 shlokas of Bhagavad Gita chapter four in 9 minutes… Who do you think set this record? Maybe a priest or maybe someone pious… Well, if that is your first guess, then you surely are in for a surprise.
Yashika Sathish Kumar of Chennai set this incredible record at the tender age of 4 years, 3 months and 12 days on April 3, 2019. We were bowled over, aren't you?