YOUNGEST TO MEMORIZE CIRCULATORY, SKELETON, RESPIRATORY AND DIGESTIVE SYSTEM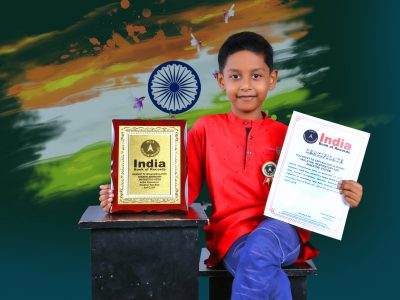 All the children need help to go up in the life, all are the light of hope for their parents, but there are some talented children who make their own way and prove their outstanding ability globally in their respective fields. As a result, they become a role model and a rare example of their generation.
Snithik Arjunkumaran (born on September 27, 2011) of Namakkal, Tamil Nadu, showed his Unique Ability to explain Body Systems (Circulatory, Skeleton, Respiratory and Digestive) by mentioning their Parts, Function, Diseases, Prevention, Name of Bones, etc. only at the age of 6 years on April 8, 2018.