YOUNGEST PROFESSIONAL PIANIST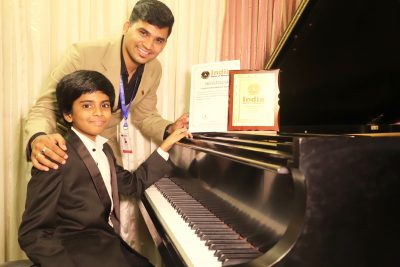 Music has divine power to attract not only the human being but the complete nature. It is an art with  passion which  makes a person just like mad but, of course, a historical personality. Only a fortunate person can get this power.
Lydian Nadhaswaram (born on September 6, 2005) of Chennai, Tamil Nadu, Youngest Musician to Play 14  Different Musical Instrmunts, also Has  won the South Damion award of Horlicks for the Best International Musician during 2016 from AIWA.