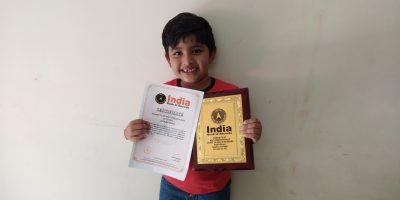 Avyukth Shreyas (born on February 27, 2012) from Bengaluru, Karnataka achieved the Most (729) consecutive tennis ball hits against wall with one bounce on the floor by a racquet at Bangur Nagar, Goregaon (west), Mumbai, on November 26, 2017.
Losing hope is not life, but it teaches us to pick ourselves up every time when we hit the bottom    
Nature has the power to talk to us.
It depends on the individual, whether one is able to grab the signal which nature sends towards us.  
These remind of a story, where a person with no one to talk to in one's internal world, went outside, to the jungle and shared whatever one had in one's heart, mind by talking it out to a tree.
Nature, trees, water bodies and the like can be our biggest friends if we try and understand their situations, feelings the same way they do in our contexts.
Next to nature, comes our house, its walls, floors etc., which if looked at closely can be our closest friends in context to our safety, security, peaceful staying habitats, happiness, hope, tranquility etc.
Walls have ears is the phrase we must have heard about.
However, not a bad idea at all if we try and make our domestic surroundings, our houses, their walls, roofs our immediate friends, our playmates, catharsis of good and bad times etc.