YOUNGEST CHESS PLAYER OF INDIA
Knowledge comes gradually by learning or through study but wisdom is a mental skill depends on your ability which gives a sense of judgment and the power to differentiate right and wrong. Normally, it grows according to the time and experience but some persons have outstanding wisdom since their childhood.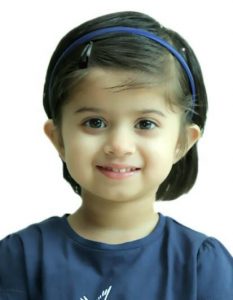 Navya Sood (born on July 03, 2015) of Faridabad, Haryana, became the Youngest Chess Player of India (2 years, 9 months and 26 days) participating and getting 2nd Position in District Junior Chess Championship 2018, Faridabad, Under-7 Category, organized by Chess Association Faridabad (CAF) on April 28-29, 2018 at SRS International School, Sector-88, Faridabad.