YOUNGEST AUTHOR TO WRITE AN ENGINEERING BOOK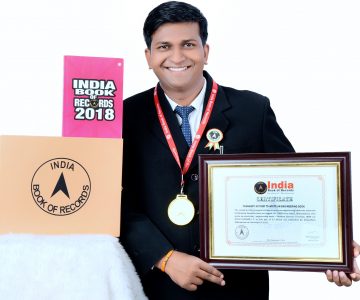 To make an attractive book, a writer moves ahead with beautiful thoughts or ideas and decorates them with beautiful words, just like a mason who makes a beautiful building by bricks using his skill. A book is simply a box of thoughts or ideas.  The more beautifully ideas are explained the more beneficial it will be for readers.
The record for the youngest author to write an engineering book was achieved by Bhushan Paraskar (born on August 28, 1993), Akola, Maharashtra, who wrote an electrical  engineering book – 'Modern Electric Traction; ISBN 13: 978-81-933509-1-1' at the age of 23 which was published by DnyanPath Publication on February 14, 2017.