YOUNGEST AUTHOR OF INDIA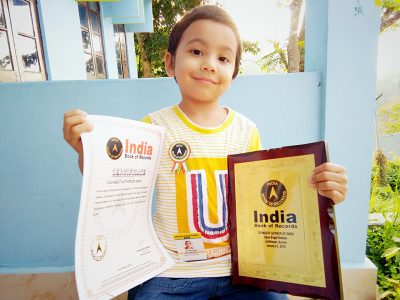 Your ability is beyond expectation, moving fast towards an adult maturity level. Although you are a child, still you have complete integrated capacity to show something beautifully as an experienced author.
Ayan Gogoi Gohain (born on August 14, 2013) of Lakhimpur, Assam, composed a Book (Honeycomb) at the age of 4 years. 'Honeycomb' is a collection of 30 Anecdotes with 30 Digital Paintings composed between July 14, 2017 and January 6, 2018.