YOUNGEST AUTHOR OF BOOK ON MORAL STORIES "THE MAGICAL TEMPLE"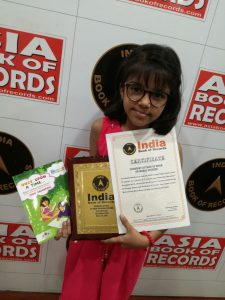 It is the line of a Great English Poet, "Child is the father of man." Your accomplishment is magical. Generally, when child spends most of his times in playing you have achieved a miraculous power. Perhaps it is a special gift of God Almighty for you.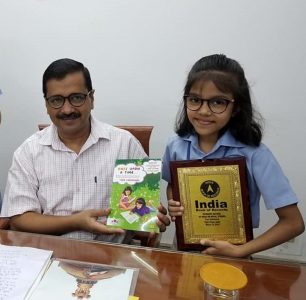 Tara Sabharwal ( born on July 29,2009),Vijay Nagar, Delhi, wrote 05 Stories in a period of 2 months approximately (November- December 2017), only at the age of 8 years 7 months. All 05 stories Developed, Edited and Published as a book "Once Upon a Time": Modern Time Moral Story' by Blue rose Publishers, Delhi.