UNIQUE YOGA DAY CELEBRATION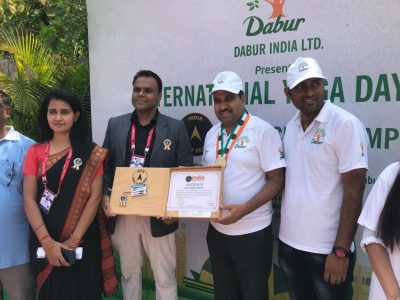 Yoga is free and best medicine for us to make ourselves fit and smart physically. Though it is very old genre, but these days, it has become an international festival and this credit goes to our leaders, especially our distinct PM Modi ji. Yoga empowers us enough to discover happiness in making the world a happy place to live in.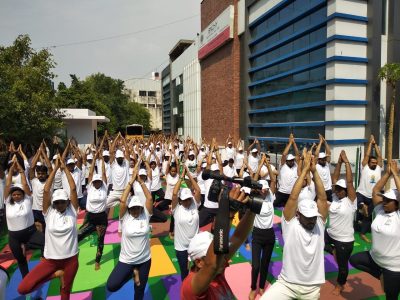 The record for celebrating yoga day in a unique way, where 245 students held the Tree-yoga posture together for 1 minute, was set by Dabur India Ltd. As the company logo resembles the Tree-yoga posture, they used the logo as an inspiration, thereby adding value to the brand and celebrating the International Yoga Day 2019. The event was held at Bapu Nature Cure Hospital & Yogasharam, Delhi, on June 21, 2019.