UNIQUE RS. 1,000/- BLACK GRANITE REPLICA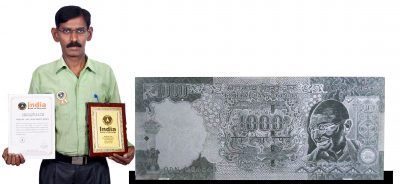 Talent is not a man made thing, it is a natural gift.  Such a type of person  has a special ability to do something well.  It is an ability that someone is born with. Someone who has such a type of  talent is really fortunate like him.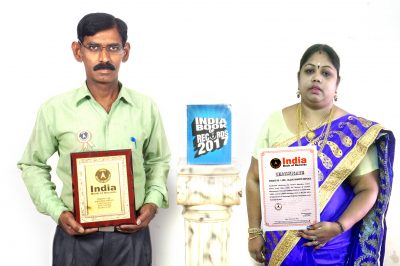 Handicrafts Marketing and Service Extension Centre, Salem, Tamil Nadu, under the Ministry of Textiles, Government of India, got crafted 107x45x2 cm replica of Rs. 1,000/- note by S Sakthi Narayanan (born on May 20, 1971) in their mission to encourage Sculpting and Sculptor, as on December 8, 2017.