UNIQUE KASHMIR TO KANYAKUMARI MOTO-SCOOTERS & BIKE RIDE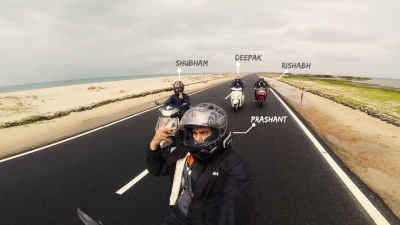 Hard work and talent with passion and courage in an adventurous field gives a unique result  Only a courageous and passionate person can show such a type of special ability which makes any expedition memorable. No doubt, he is a real hero and rare example of our society.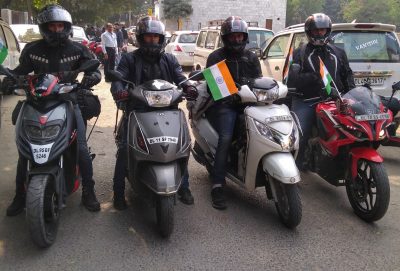 Shubham Gaur (born on April 11, 1996) of Delhi along with his three friends, made a Unique expedition from Kashmir to Kanyakumari on moto scooters and a bike, in 115 hours, starting from Banihal on November 1, 2017 at 4:00 a.m. and completing, at 11:10 p.m. on November 5, 2017 in Tamil Nadu.