UNIQUE INTELLIGENT CHILD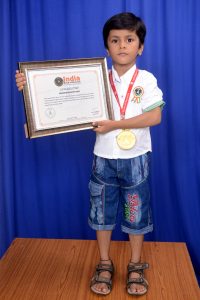 Child brings happiness for the whole family. He wants doll for playing, but he himself is a doll for his family. His unique talent is his special quality and an extra gift for the family. In case of a talented child, his knowledge must be higher than his height and health.
The record for a child with unique intelligence reciting 29 Indian states along with their capitals and 199 countries of the world along with their capitals  in 5 minutes was achieved by Saran Mishra (born on November 06, 2013) at Kanpur.