Unique Honour Presented by a Unique Celebrity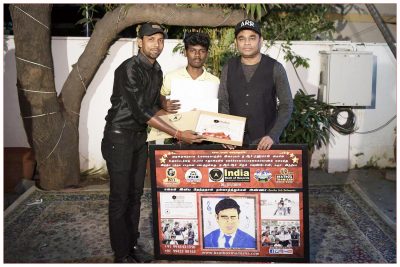 Some persons do their work as if they are worshiping. Their skill and hard work become the evidence of the event. Time passes but their activities become immortal. Your hard work has proved that this job was destined for you. Your achievement speaks itself about your capability.  
Unique achievement (INDIA BOOK OF RECORDS) presented by a unique celebrity (A R Rahman) who himself is the inspiration of this ARR Rhythm Foundation, Coimbatore, Tamil Nadu and the main figure of this Expedition (Largest Portrait of Music Composer – A R Rahman) which was organized at SNS Academy, Coimbatore on August 5, 2018.