UNIQUE BLOOD DONATION CAMP IN NAME OF A LOST SOUL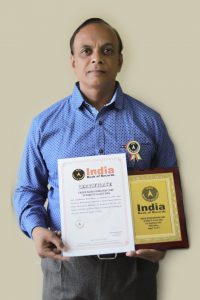 An awareness refers to alerting the general public that a certain issue exists. An attractive performance which gives a thoughtful message  to  the people, makes the awareness  program memorable like it.
Anil Jugalkishor Rathi (born on February 9, 1965) from Amravati, Maharashtra, organized a Unique blood donation camp, 'Marnoprant Rakttula'  in memory of his late wife, Suman Anil Rathi, in which 184 donors donated including 40 first time donors, on August 13, 2017.