TINY TOT WHO KNOWS A LOT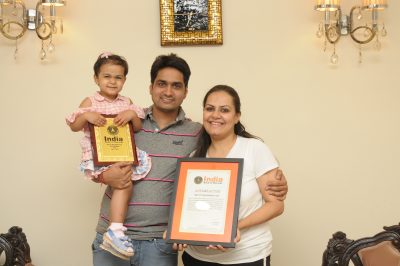 Generally, education gives knowledge, society shows the way how to sustain in this world, but talent comes in a man due to his own sacrament and dedication, which makes a man separate and unique in our locality. Very few persons get this god-gift.
Aashvi Chaudhary (born on August 25, 2016) from Delhi sets up a new milestone of learning alphabets from A to Z (in any order) and reading small words at such a young age. She knows her counting till 10 and has a vocabulary of more than 100 words including fruits, vegetables, body parts, animals ,colours , modes of transport  and famous personalities as on April 11, 2018.