TENDER WITH EXCEPTIONAL MEMORY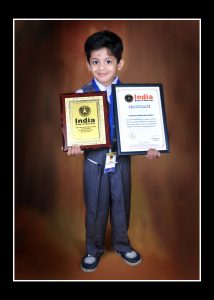 Talent is not a man made thing, it is a natural gift.  Such a type of person has a special ability to do something well.  It is an ability that someone is born with. Someone who has talent is really fortunate  like him.
Tejas Bhamidipati (born on January 21, 2014) from Navi Mumbai, Maharashtra recollects all state capitals of India in one minuteand tells 50 opposites in no time, as on December 26, 2017.