SWIFT CAR EXPEDITION OF 12 CITIES IN LESS THAN A DAY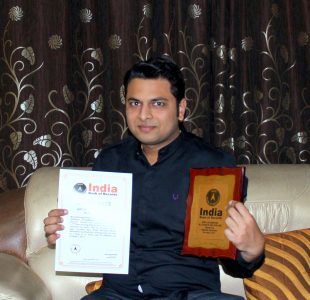 A journey as the part of an expedition is best measured by its followers and due to its noble causes rather than its covered distance. We feel the gladdest moment of our life when we reach the new places and meet the new friends who support us  heartily.    
Mayank Garg (born on December 15, 1989) from Haldwani, Uttarakhand, completed a swift Renault Duster car expedition covering 1,777kms starting from Haldwani and again finally reaching his home city via Rampur, Noida, Agra, Lucknow, Mathura, Moradabad and Bareilly covering total 12 cities in a time of 22 hours and 53 minutes, on October 2, 2017.