SOLVING MIRROR RUBIK'S CUBE BLINDFOLDED IN LEAST TIME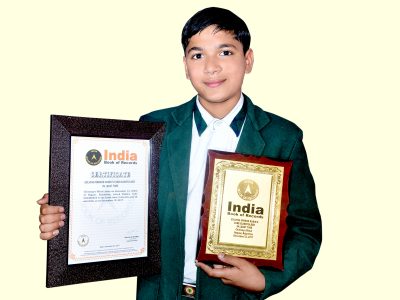 Talent is not a man made thing, it is a natural gift.  Such a type of person has a special ability to do something well.  It is an ability that someone is born with. Someone who has talent is really fortunate, Chinmaya Mittal is one of the fortunate persons.
Chinmaya Mittal (born on November 13, 2005) of Nagaur, Rajasthan, solved Rubik's Cube blindfolded in the Least time (3 minutes and 30 seconds), as on December 12, 2017.