SOLO CYCLING FROM KASHMIR TO KANYAKUMARI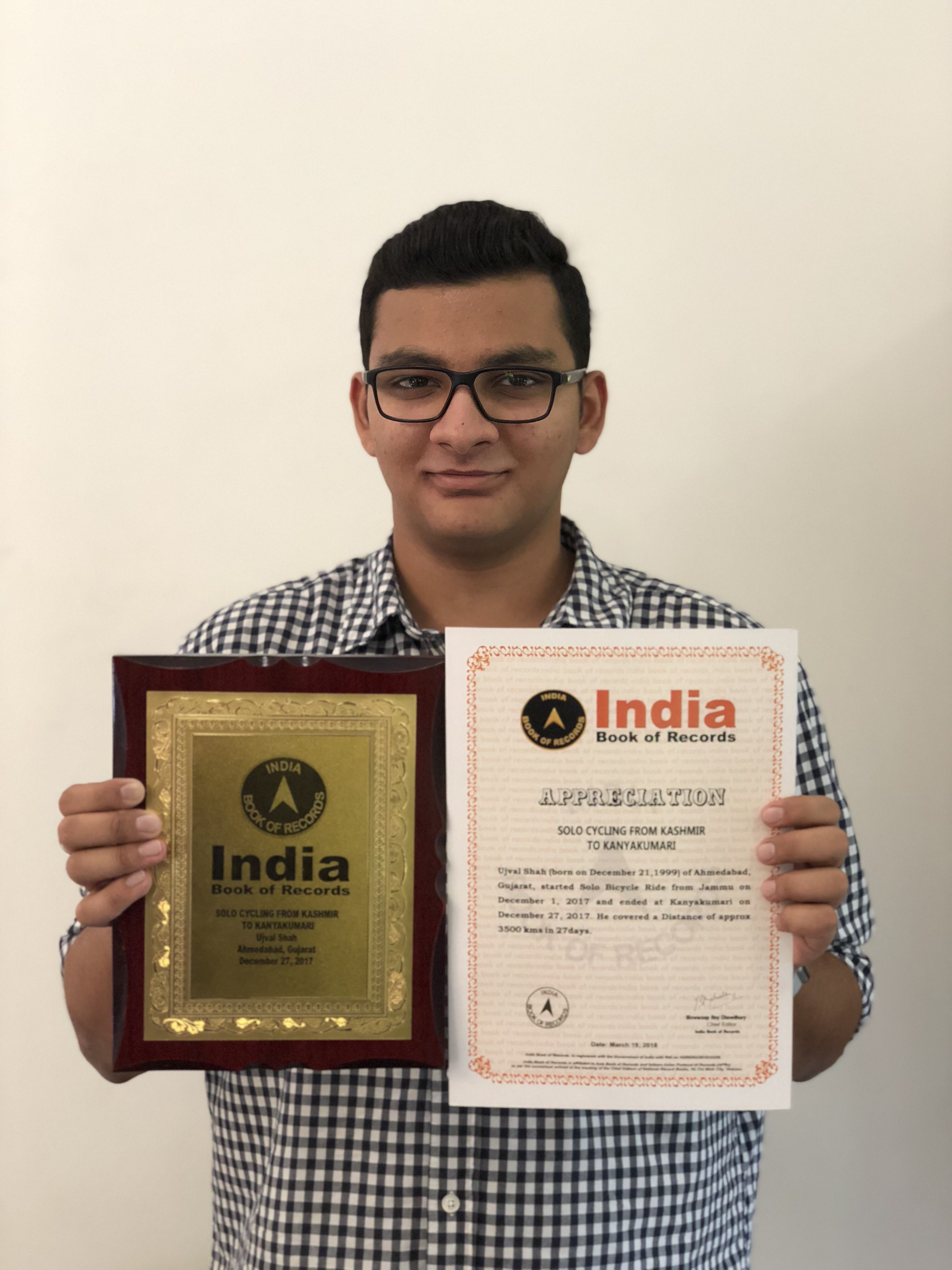 Interest and passion are essential for such a type of long journey. Your every day movement creates a new history which touches the heart of countrymen and give the message of fraternity, peace and harmony.
Ujval Shah (born on December 21,1999), Ahmedabad, Gujarat, started Solo Bicycle Ride from Jammu on December 1, 2017 and ended at Kanyakumari on December 27, 2017. He covered a Distance of approx 3500 kms in 27days.