SMALLEST MONALISA PAINTING IN ONE MINUTE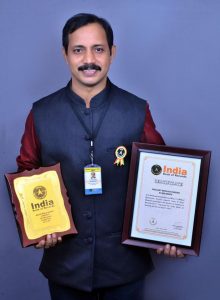 Quality depends upon your practice and this is the key of attraction. You did more or less, big or small, this is not the real way of measurement of your production. Viewers first see the quality of your production, especially in case of painting, which is your real achievement and of course you deserve it.
G.N. Madhusoodanan (born on May 11, 1968) of Kottayam, Kerala, created 4mm X 3mm monalisa painting in one minute, at 'Festival of Records-2017' organized by India Book of Records, Kerala, on April 7, 2017.