SMALLEST GOLD SHIVLING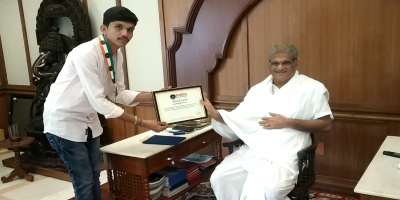 To make something in a smaller size is more difficult than to make something a bigger size. For this, a man has to concentrate himself too much. Of course, this is the real test of skill and stamina.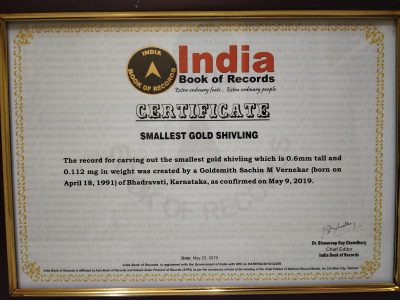 The record for carving out the smallest gold shivling which is 0.6mm tall and 0.112 mg in weight was created by a Goldsmith Sachin M Vernekar (born on April 18, 1991) of Bhadravati, Karnataka, as confirmed on May 9, 2019.