SMALLEST EVER AMOUNT CHEQUE PAYMENT MADE
Sometimes something makes the perspective unique while sometimes funny. The moment would be really unique which might have brought happiness and sadness both at a time.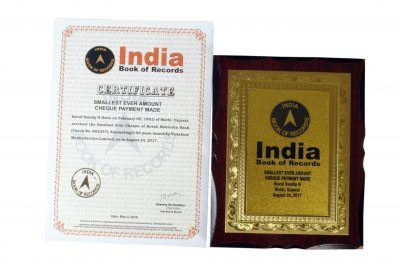 Raval Sandip N (born on February 05, 1981), Morbi, Gujarat, received the Smallest Ever Cheque of Kotak Mahindra Bank (Check No. 892237), Amounting 0.02 paise issued by Vodafone Mobile Service Limited, Dated August 24, 2017.