SMALLEST 3-PIECE SUIT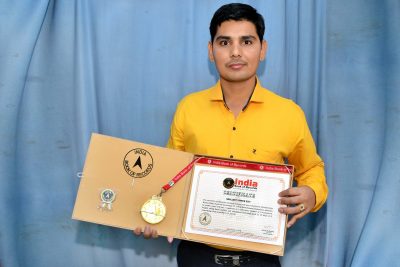 Fashion has been followed for a long time in different ways and in different fields. When we talk about clothes, its fashion is changing fast. Some persons have some unique ability to create something qualitative and historic. He, alone, is sufficient to spell bound thousands of fashion followers through his outstanding creation, as he did.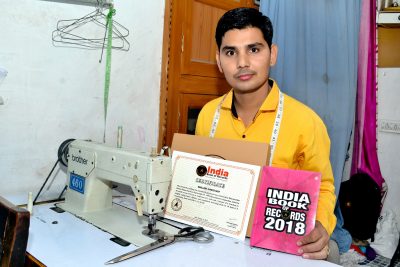 The record for making the smallest 3-piece suit was achieved by Dharmendra Kumar Daiya (born on September 17, 1991) from Barmer, Rajasthan, wherein he made a coat of 5 cm; a waistcoat of 1 inch and a trouser of 1.4 inches in length, using linen clothes and completed stitching work in 15 days (1.5 hours daily, from June 02 to 17, 2018).