RICE GRAIN WITH INSCRIBED NATIONAL ANTHEM AND RABINDRANATH'S PORTRAIT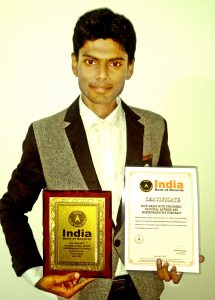 Success is not an easy thing. It is right, "No risk no game." A dream Can't be Changed into reality through magic; it takes sweat, determination and hard work. Competence is the rare commodity in this age.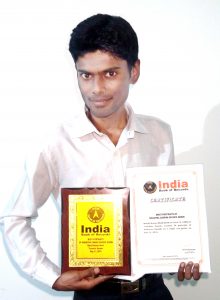 Manjit Shah (born on June 13, 1989) from Assam inscribed National Anthem along with Rabindranath's portrait on a rice grain measuring half a cm, in 4 minutes and 10 seconds, on June 2, 2017.