RECOGNIZING ALL STATES MAPS OF COUNTRY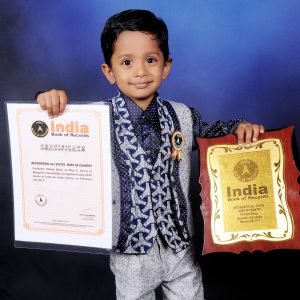 Talent is not a man made thing, it is a natural gift.  Such a type of child  has a special ability to do something well.  It is an ability that someone is born with. Someone who has such a type of  talent is really fortunate like him.  
Parikshit Omkar (born on May 8, 2014) of Bangalore, Karnataka, recognized maps of 29 states of India in 1 min 14secs, on February 28, 2017.