RECITED GAYATRI MANTRA MOST TIMES IN SHORTEST TIME PERIOD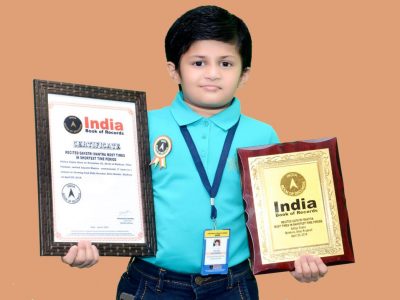 Reciting Sanskrit slokas is a difficult task, especially for a child. Your accomplishment is magical. Generally, when child spends most of his time in playing you have achieved a miraculous skill. Your this talent is honed by your parents and teachers beautifully.
Aditya Gupta (born on November 02, 2010) of Mathura, Uttar Pradesh, recited Gayatri Mantra  continuously 17 times in 1 minute at Growing Soul Kidz Gurukul, Birla Mandir, Mathura on April 29, 2018.