PICTORIAL DEPICTION OF 'HANUMAN CHALISA' THROUGH PAINTINGS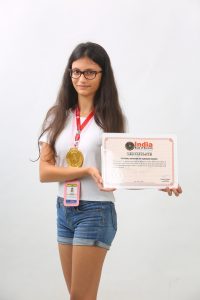 Pictorial depiction is an art and its beauty depends upon the imagination of the artist. No doubt, it is a unique method to analyze an event which increases the attraction of scenes and the interest of viewers. This method makes the story live and easy to understand.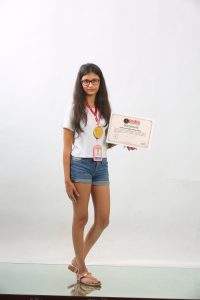 The record for Pictorial Depiction of 'Hanuman Chalisa' is achieved by Angana Shah (born on November 28, 2004) of Ahmedabad, Gujarat, in a series of 44 Paintings from November 2012 to March 2016. A multi-linguial book covering Angana's 44 Paintings published in 2016 (vide : ISBN  978 – 93 – 85023 – 10 -1).