PARAMOTOR FLYING FOR THE LONGEST TIME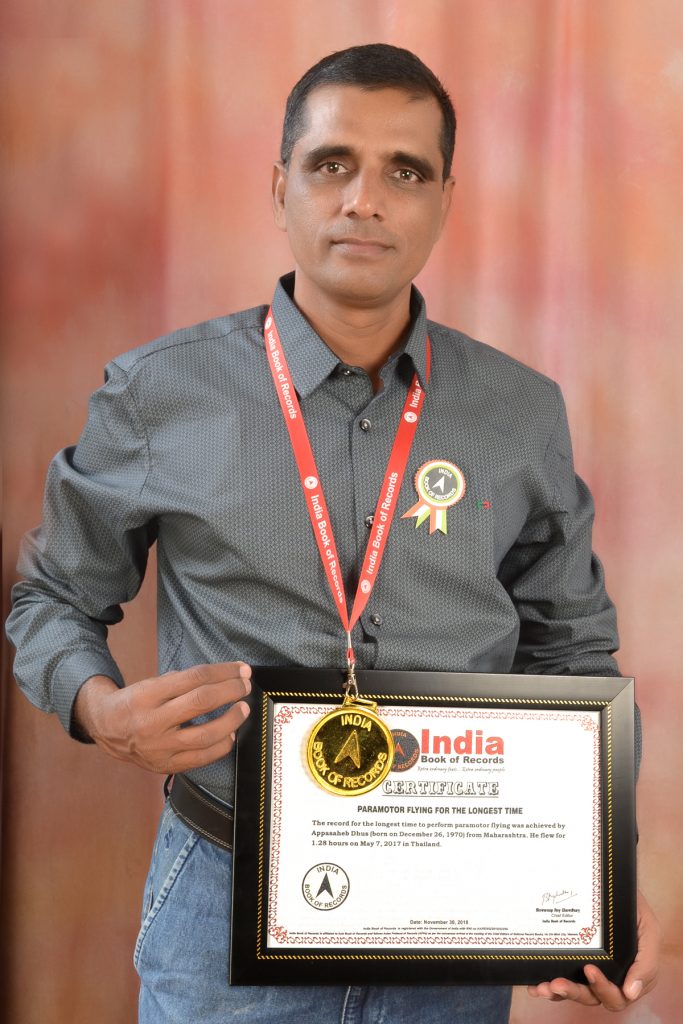 Toaccept a challenge and face a danger is not possible for everybody, only a courageousperson can do it, while adventure is an attitude, which gives us heartily satisfaction.Job is a compulsion, through which we can earn something and maintain our life,but adventure is a quality, due to that we can lose our life. Still, adventureis cared and regarded.
Therecord for the longest time to perform paramotor flying in limited fuel wasachieved by Appasaheb Dhus (born on December 26, 1970) from Deolali Pravara,Maharashtra. He flew for 01:28:39 hours in the World Paramotor Championshiptest event of the pure economy task at Pasak Jolasid Dam, Lopburi, Thailand onMay 06, 2017.