NON-STOP DRAWING BY A TEENAGER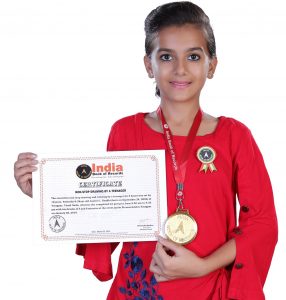 When a child does anything heartily with tooth and nail, God's blessing is always with him.
The record for non-stop drawing and coloring by a teenager, Jaanvi Gandhi of Tiruppur, Tamil Nadu, only at the age of 14 years, 4 months & 2 days, wherein she completed 64 pictures in 8 hours, from 9:30 am to 5:35 pm, with two small breaks of 5 and 8 minutes at the event junior Picasso held in Tiruppur on January 26, 2019.  This dedicated performance made her the winner of India Book of Records.