MOST WATERMELON CARVINGS OF FLOWERS IN AN HOUR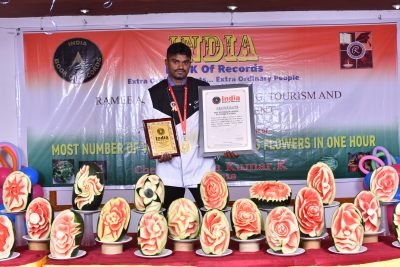 The art of fruit carving is very interesting but difficult. As the centuries passed, enthusiasm for this art remains constant. There are so many artists and chefs who are known for their different types of fruit carving skills.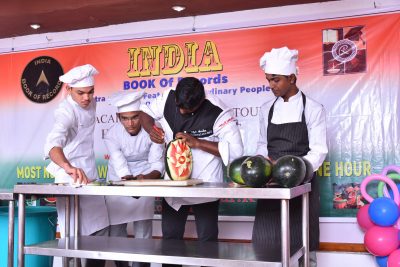 Nandha Kumar K (born on January 4, 1989) of Wellington Barracks, Tamil Nadu, made  the 30 watermelon carvings of flowers in an hour, at Ramee Academy, Tirupati, Chitoor, Andhra Pradesh, on March 22, 2018.