MOST TIMES MULTIPLIED 3 DIGITS NUMBER IN LEAST TIME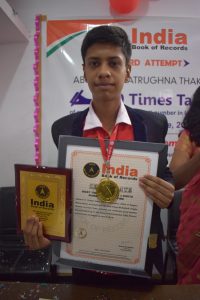 Talent is the quality of a man to perform well, but everything depends on your practice, work ethics and interest as well as good guide. Expressing talent according to opportunity and challenge will make you super performer.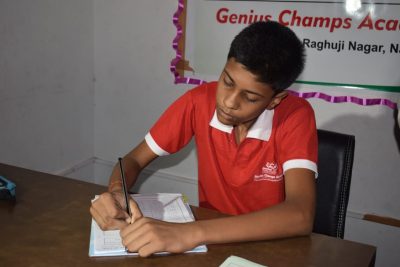 Abhinav S. Thakur (born on 14 September, 2005) of Nagpur, Maharashtra, accomplished the 100 Times Multiplied 3 Digits Number in 2.36min, wherein any randomly given number was multiplied up to 100 times in Mathematical Table Pattern in Least time, at Nagpur on June 9, 2018.