MOST TIMES CHESS CHAMPION AT NATIONAL LEVELS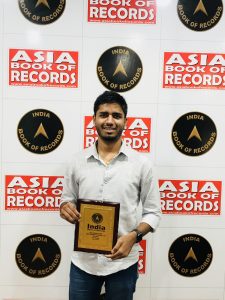 Self-interest, potential and regular practice are three main factors which give stamina for maintaining the consistency in performance. Because throughout profession, consistency in performance is the direct product of work principle which increases our professional credibility.
Punit Indora (born on January 03, 2002) of Hisar, Haryana, became 5 times National Chess Champion and 10 times at State and District Chess level. Apart from that, he increased  his International ELO Rating Points by 589 (from 1394 to 1983, between Jan 2016 – Jan 2017) in a year, as on June 7, 2018.