MOST STUDENTS TO HOLD NACO LOGO TOGETHER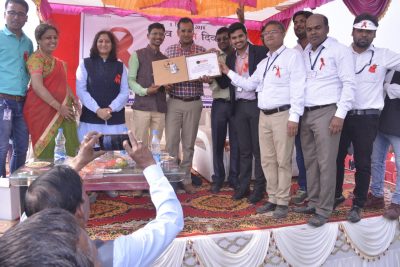 Logo is the symbolic presentation of a certain thing which has its own market value. It is designed keeping the creativity and main theme of the thing in centre as a point of attraction. Despite having its small size, almost every logo contains some unique elements which make it famous and capable to tell the complete story in short.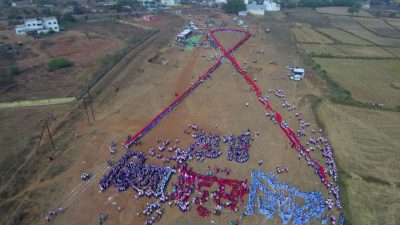 The record for the most number of students to hold one big logo of NACO (National AIDS Control Organization), the red ribbon together is 5,667 and was achieved by the District Administration and Health Department, Rajnandgaon, Chhattisgarh to spread AIDS awareness among masses at Tekra Ground, Dongargaon, Chhattisgarh on December 1, 2018.